We're open for fruits and veggies!
That's right, the inside of the stand is finally open... by appointment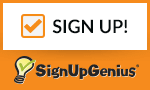 Our new hours of operation are:
Sat-Tues 10a-5p
Wed-Fri 11:30a-6:30p
You will no longer need an appointment to visit the plant/flower yard. But we
won't have walk in room for veggies that we did in the yard.
So please... make that appointment. We're looking forward to seeing you, in your
mask with freshly washed hands.
Stay safe and be well.