As well as our own tomatoes; plus our own pickling cukes are now available in bulk for all the pickle makers out there.
So remember to bring your mask and come on by.
We are still limiting the number of people inside the farmstand, so we do encourage appointments. But we'll never turn a walk-in away.
Sign up on-line in advance or by phone day of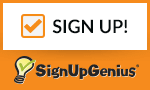 (603)882-4032
And if corn is all you need today, come by and visit our outside service window.
Still taking cash, cards and checks.