The farm is in full swing, with our own beets, greens, pickling cukes, summer squash, zucchini, and a lot of other veggies, more each week. What we can't pick yet, we bring in from the most local source we can find. Stop by to enjoy your summer with fresh veggies!

To be sure there's no need to wait your turn you can make an appointment on-line, in advance, through the link below. Or call us (603-882-4032) the day of your visit and we'll schedule you over the phone.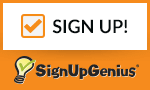 Of course, you can still stop by anytime without an appointment but you may have to wait as we're limiting the number of indoor shoppers for everyone's health and safety.
We look forward to seeing you for your fruit and vegetable needs this summer. And hope you have a safe and fun holiday weekend.